INFORMATION
CONGRATULATIONS TO OUR 2022 GO FOR THE GOLD FUTURITY & JACKPOT WINNERS AS WELL AS NSBA WINNERS & THE YOUTH ADDED MONEY WINNER. FUTURITY CHECKS NOT PICKED UP AT THE SHOW WERE MAILED 9/7/22 & THE 10% STALLION OWNER CHECKS WILL BE MAILED 9/17/22.
TO VIEW THE 2022 FUTURITY, NSBA & ADDED MONEY CLASS WINNER RESULTS & PAYOUTS CLICK ON THE FUTURITY TAB THEN CLICK ON EACH LISTED PAYOUT TO VIEW INDIVIDUALLY.
THANK YOU TO THE OWNERS, EXHIBITORS & HORSES THAT PARTICIPATED AT OUR SHOW AND HELPED MAKE THIS ANOTHER SUCCESSFUL YEAR. A SPECIAL THANK YOU TO OUR SPONSORS, YOU ARE APPRECIATED!
BE SURE TO CHECKOUT OUR STALLION LIST FOR THE 2023 BREEDING SEASON. THE ONLINE AUCTION BIDDING DATES ARE JANUARY 11 THROUGH JANUARY 15, 2023. BREEDINGS MAY STILL BE PURCHASED FOR THEIR MINIMUM BID UNTIL THE END OF THIS YEAR. IF YOU HAVE QUESTIONS ABOUT THE STALLION LIST OR WISH TO BUY A BREEDING, CONTACT MARILYN DUNAHAY AT 918-760-9841 OR medunahay@att.net.
AFTER JUNE 1, 2023 THIS PAYPAL FEATURE IS AVAILABLE FOR 2023 BREEDING PURCHASES. THERE IS A 4% FEE FOR THIS SERVICE SO PLEASE ADD IT TO YOUR PURCHASE PRICE.
Please visit the FORMS page for the Futurity Entry & Stall Reservation forms. ONLINE FUTURITY ENTRY & STALL RESRVATIONS are available. PayPal & all major credit cards are accepted.
ONLINE AUCTION
---
We are pleased to announce Go For The Gold bidding will again be through the internet auction of Pro Horse Services, Mike & Stephanie Jennings at prohorseservices.com.
Bidding opens Wednesday , January 11, 2023 and closes Sunday, January 15, 2023. TO GO DIRECTLY TO THE ONLINE AUCTION CLICK ON THE FOLLOWING LINK: https://internethorseauctions.com/auction.php?aucid=448
After bidding closes the stallion list will remain available on their website until June 1, 2023. If you do not have access to the internet, please contact Marilyn or Libby to give us your bid and we will be happy to assist you with online bidding. We will also have the list of stallions available to view on our Go For The Gold website.
1. Create an account
2. Log in with Username & Password
3. Register to Bid - Select Register button or Register to Bid Link
4. Verify your banking information is current
5. Check box to Agree to Terms & Conditions of Auction
6. SUBMIT

Once you are approved to Bid & have logged in with Username & Password the BID button is Live & will record any bids you place. Approval to bid can be immediate, or may take from 2 to 24 hours if you have provided all requested information. You will receive an email with your bidder's number. Only one account per email address may be established. Your Username & Password are good for all Pro Horse Services Internet

GO FOR THE GOLD c/o Marilyn Dunahay
11780 S. 4200 Rd., Claremore, OK 74017
918-760-9841 or medunahay@att.net
OR
GO FOR THE GOLD c/o Libby Crandell
45020 E. 990 Rd., Gore, OK 74435
918-519-2477 or palohorse2021@gmail.com
Fax # 888-316-6613
If you have a stallion and you would like to become a part of the Go For The Gold, contact a representative:
Marilyn Dunahay 918-760-9841 or Libby Crandell 918-519-2477
Search Our Database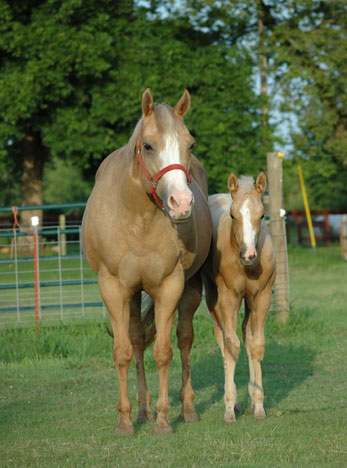 Go For The Gold was established as a Futurity for the small breeder to have a venue for showing their foals. We have maintained our program for 28 years....we hope you will help us to continue this tradition by purchasing a breeding to the Stallion of your choice. All stallions are available at their minimum bid until the end of breeding season.
To those of you who are not familiar with the Go For Gold web site..after you find a stallion that you like or want to know more about click on the picture of the horse and it will bring up Page 2 of the site which has all the information about the horse including any additional expenses.
Thank you to our sponsors, owners and exhibitors for another successful year at the 2022 OPEA Go For The Gold Futurity and Labor Day Circuit, we appreciate each one of you! A BIG thank you to our sponsors for their generous donations to our Added Money classes and prizes. We are fortunate to have numerous volunteers that work endless hours to help make this show a success so thank you to all for your continued dedication to OPEA and Go For The Gold. Again this year we were fortunate to have Meriruth Cohenour help manage our show and with the help of her staff we had a much smoother running show at the back gate and in the arena. We were also fortunate to have Charlie Pollard as our announcer. In the office we had the knowledge of our show secretary, Diane Gage. To all those that joined us this year, thank you for choosing to show with us and for helping us celebrate the 80th anniversary of OPEA. We wish you many happy days with your talented horses and equine friends and look forward to seeing you again next year. To those we have not yet had the pleasure of meeting, we hope you will consider showing with us and become a part of the OPEA Go For The Gold family.